Worth, a Spanish melodic death metal band, has signed with Wormholedeath Records for the release of their second studio album, the eponymous "Worth". The album has been released worldwide on May 12th, 2023.
We had a chat with them to tell us about the recording process and their future plans.
How was the band formed?
The band was formed in 2014 when Cri and Gloria met, initially the group was composed of 5 members (3 women and 2 men), but there were several line-up changes that led the group to be composed entirely by women for most of its trajectory until the first album ("The Essence of Life", 2018). It is just before the recording of this first album when Francesca, current bassist, joins.
We always had instability in the drums, the person who was there at the time disengaged from the band with an important gig in a short time, so we asked Stevie (drummer we knew through mutual friends and through his other band) if he could make the substitution for us. It worked so well that we asked him to stay in the band! Soon after Marta, rhythm guitarist, left the band for personal projects, so we were down to 4 members.
What can fans expect from the album "Worth"?
This album consists of 14 songs of melodic death metal as the main style, with some doom metal and more modern metal tints, even some riffs reminiscent of metalcore. Basically it comes from our personal tastes, so it's made with a lot of love, both in terms of composition and production.
How would you describe the process of creating and recording this album?
We got caught by the pandemic right at the beginning of the songwriting process, so it was mostly composed in the distance. We had a lot of
How has your sound evolved from your first day until now?
It has evolved a lot. The first album was composed almost entirely by only 2 members, with contributions from other members of the band, as there were several line-up changes.
On the contrary "WORTH" has been composed by the 4 current members equally and has been worked much more, plus Stevie on drums brings a power that we didn't have before. On a technical level both vocals and guitars have improved.
What does death metal mean to you as a musical genre?
It is one of our favorite styles, among many others.
What are Worth's musical influences?
A great variety of bands like Be'lakor, Insomnium, Dark tranquillity, Wintersun, Amorphis, Nightwish, Epica or Ghost, to say a few.
What advice would you give to a musician who wants to form a death metal band?
First of all, start setting up the project looking at the goal you want to reach, don't be afraid to be inspired by your favorite bands to find a sound you like, be clear that you will have to compromise with your band mates. From there each band is a world and they will see what they need once they start to lay the foundations.
Do you have tour plans to promote the new album?
There are tour plans that are still cooking!
How do you prepare for your live performances, do you have any particular ritual before going on stage?
We don't have any particular ritual, above all we make sure that everything is ready to go on stage and we usually do a brief pre-show "meeting" to motivate ourselves a bit.
How do you see the future of death metal music in the coming years?
This is a very uncertain question, because we never know what trend is going to become fashionable in the future, that is in the hands of the public (and especially the younger public). We believe that people are beginning to lose their fear of metal, we will have to see it. Speaking of death metal specifically, it's a style that usually has a very loyal audience.
What are the long-term plans for Worth? Do you already have a project in mind after your release?
First of all get this album out and play it live as many times as we can! We already have two singles released with a lyric video, so we don't rule out making a video clip for next year, and we will surely do a guitar and bass playthrough of another song this summer/autumn.
Finally, anything you want to add?
Thank you very much for the interview and for the work you do, it has been a pleasure. Thank you very much also to our audience for the good reception of "Vanished" and "Chased" on the platforms, we hope you like "WORTH" as much as we do.
See you on stage!
---
«The Essence of Life» (2018)
«Worth» (2023)
---
---
---
---
Gloria Falgueras (guitar)
Cri Jill (voice)
Stevie Gamester (drum)
Francesca Missori (bass)
---
---
---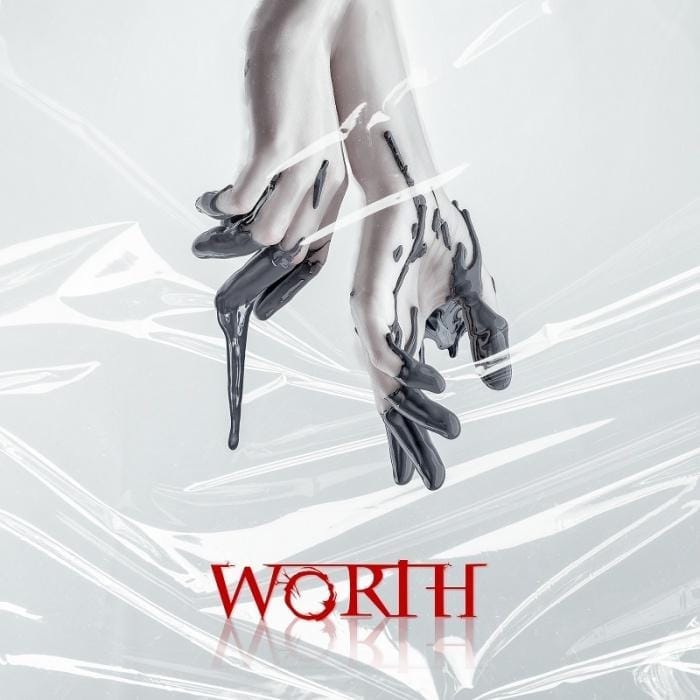 ---