El grupo japonés de death metal sinfónico se complace en anunciar que han firmado un acuerdo de distribución con WormHoleDeath para el lanzamiento de su álbum debut «Deus Ex Machina».
El álbum estará disponible el 23 de noviembre de 2018 a través de Wormholedeath / Aural Music Group / The Orchard en todo el mundo.
Fecha de pre-pedido: 09 de noviembre de 2018.
El tracklist del disco es el siguiente:
1. Flash of Calamity
2. Denied
3. Hallucination
4. Tentacles
5. Automaton
6. Unleashed
7. Tyrant
8. Obfuscation
9. Demise of Reign
10. Fleeting Dawn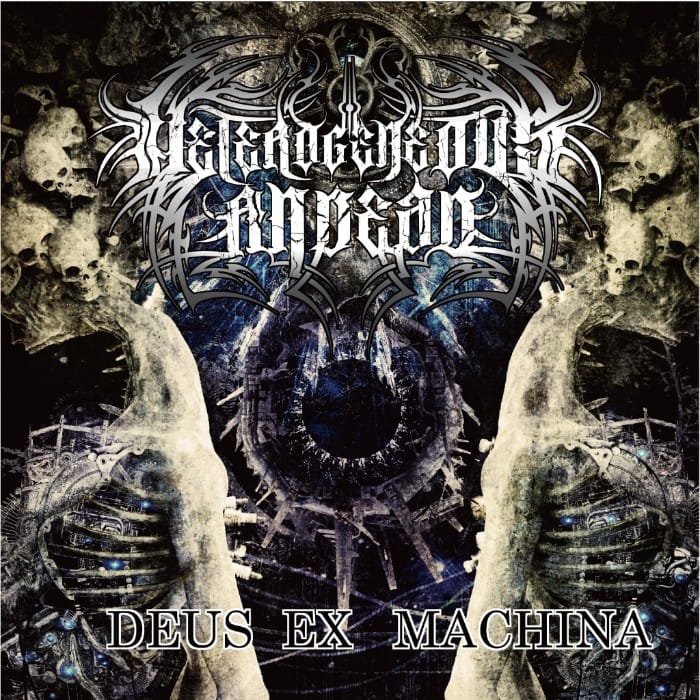 La banda ha realizado las siguientes declaraciones:
«Estamos muy entusiasmados con esta firma con WormHoleDeath Records. Tenemos la oportunidad de lanzar nuestro álbum debut, no solo en Japón sino también en todo el mundo (lanzamiento físico y digital). Realmente esperamos que ahora nuestra música se extienda por todo el mundo».
Heterogeneous Andead es una banda de Melodic & Symphonic Electro Death / Thrash Metal de Tokio, Japón. El sonido es una mezcla de thrash, progresivo, electrónico y sinfónico. Las voces son hechas por una mezzo-soprano y también hay partes de guturales femeninos. En 2012, el líder Yusuke Kiyama comenzó el proyecto. Heterogeneous Andead se formó en 2013, y la vocalista actual Haruka se unió en 2014. El bajista Takashi Onitake se unió en 2017, y el guitarrista Masaya Kondo se unió en 2018. El primer EP «Undead» se lanzó en 2015.
Su primer álbum completo, «Deus ex Machina», se lanzó en Japón en 2017.