La legendaria banda de Death Metal KILLING ADDICTION acaba de lanzar la primera canción de su esperado segundo álbum de larga duración que verá la luz, nuevamente, a través de Xtreem Music y que se titulará «Mind of a New God» que será lanzado en CD, 12 «LP, Casete y Digital, el próximo 1 de junio.
En septiembre de 2016, coincidiendo con el lanzamiento EP «Shores of OblivionTras, fallecía el guitarrista y uno de los miembros originales Chad Bailey, así como del hermano del vocalista / bajista Pat Bailey,  ". El resto de los miembros continuaron en su memoria, y de hecho, el título del nuevo álbum es el mismo que el de la última canción que escribieron con Chad antes de su fallecimiento.
Para la grabación de «Mind of a New God», la banda ha vuelto al mismo estudio donde grabaron sus dos últimas grabaciones. los Helton Music Studios. El arte ha estado a cargo de Samuel Araya, quien ya ha trabajado para discos de bandas como CRADLE OF FILTH, ELVENKING, DARK MOOR, etc.
Portada y tracklist de Mind of a New God» de KILLING ADDICTION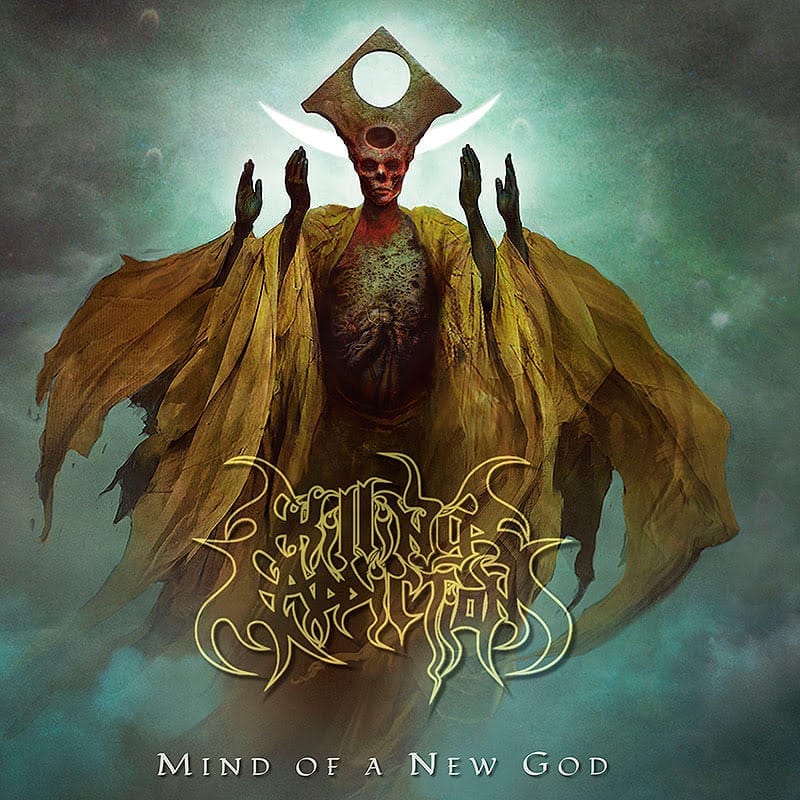 1. Mind of a New God
2. As Utopia Burns
3. Prophecy Armageddon
4. Destroyer of Worlds
5. Lives Unworthy of Life
6. Dark Realm Atrocity
7. Condemned to Nothingness
8. The Chaos Older than Time
9. Altered at Birth