El renombrado sello discográfico Napalm Records a anunciado el lanzamiento del segundo álbum de KK`s Priest, la banda formada por los ex miembros de JUDAS PRIEST, K.K. Downing y Tim 'Ripper' Owens. Bajo el título «The Sinner Rides Again», este esperado disco verá la luz en septiembre de 2023.
Siguiendo los pasos de su exitoso álbum debut «Sermons Of The Sinner» (2021), KK`s Priest promete ofrecer una experiencia auditiva inolvidable con «nueve temas de puro fuego infernal». El propio Downing ha liderado la producción y composición de estas nuevas canciones, mientras que la mezcla y masterización estuvieron a cargo del talentoso Jacob Hansen.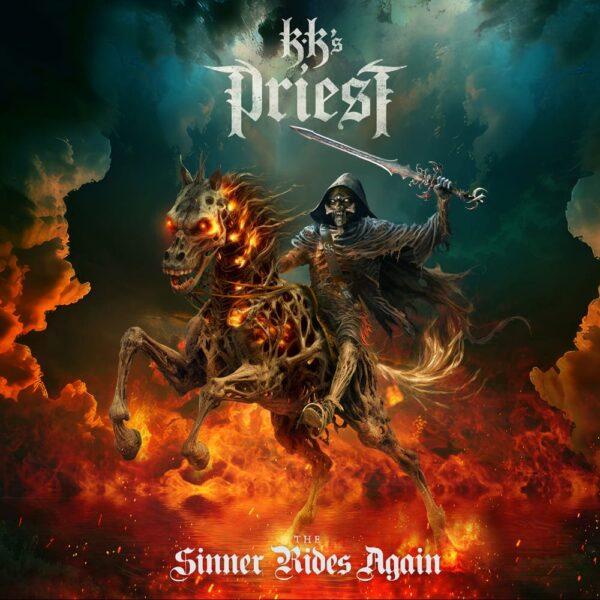 Nueve temas conforman la obra:
Sons Of The Sentinel
Strike Of The Viper
Reap The Whirlwind
One More Shot At Glory
Hymn 66
The Sinner Rides Again
Keeper Of The Graves
Pledge Your Souls
Wash Away Your Sins
«One More Shot At Glory» es el primer single del nuevo trabajo. El tema, según Napalm Records, «evoca una batalla de alto riesgo con cánticos heroicos y doble bombo, preparando el escenario para un solo de guitarra estremecedor. Va acompañado de un vídeo musical intenso y de gran calidad».
Recordar que KK`s Priest sera cabeza de cartel este año en el Leyendas del Rock